Energy Night 2.0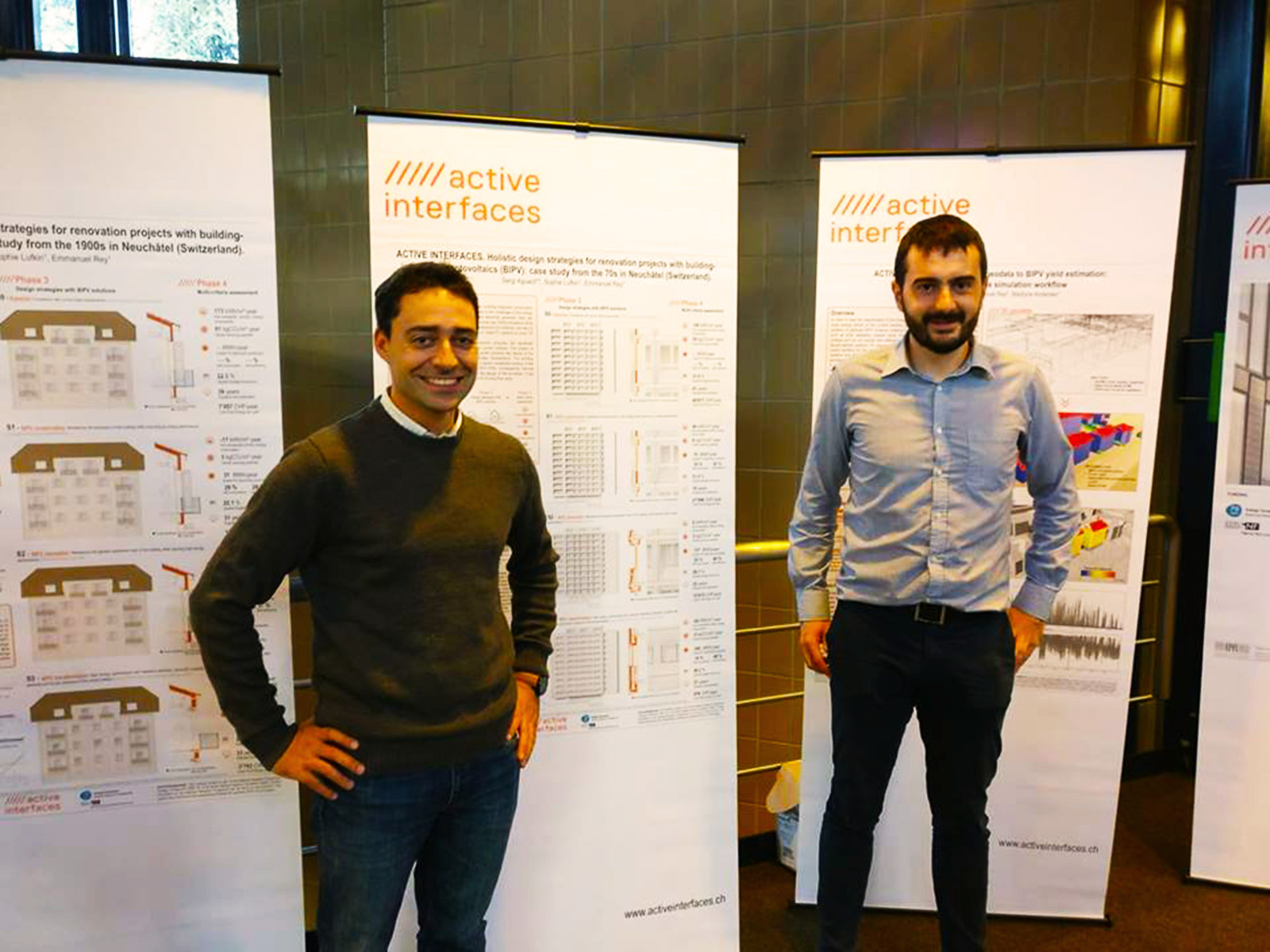 The Energy Night 2.0 took place on Wednesday, October 25th in the ELA 1 Hall of Ecole polytechnique fédérale de Lausanne (EPFL). Organized by the Energy BPT Group of EPFL, this event gathered for the second successive year laboratories, associations and students to discuss energy-related issues and how EPFL deals with the latter.
On this occasion, Sergi Aguacil from Laboratory of Architecture and Sustainable Technologies (EPFL-LAST) and Giuseppe Peronato from Laboratory of Integrated Performance in Design (LIPID) exposed a series of posters presenting the intermediary results of the ACTIVE INTERFACES interdisciplinary research project, realized with the support of the Swiss National Fund (SNF) in the framework of the National Research Program "Energy Turnaround" (NRP 70). The project, which aims to develop new strategies for the implementation of building-integrated photovoltaics (BIPV) in urban renewal processes, gathers ten research groups specialized in theses issues.
The Energy Night 2.0, punctuated by debates and presentations by laboratories and associations, is a unique opportunity to foster dialogue and raise students' awareness on energy issues in an informal and convivial atmosphere.